Clark's Recycling, Huntington 7 announce series
Friday, May 27, 2022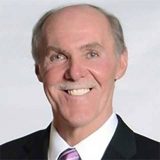 Posted by: Steve Kimmel
GQT Movies has partnered with sponsor Clark's Recycling to bring Summer Family Flicks to Huntington. The Family Flicks Series offers free movies to the community on Wednesday and Thursday mornings at 10 a.m. from June 1 to August 4.
The series features a number of family friendly films such as Boss Baby 2, Peter Rabbit 2, Tom and Jerry, Croods 2 and more. See the attached schedule for movies and dates they will be featured.
"We are very excited to offer such a great program to the movie-goers of the Huntington area and welcome Clark's Recycling as our title sponsor," stated GQT Movies COO Matt McSparin. "This program would not be possible without their generous support. Our company is focused on value, cleanliness and customer service and we can't wait to host everyone so they can see that first hand."
Although the films are offered free, seating is limited to one auditorium so guests are encouraged to come early. Doors open at 9:30 a.m. for a 10 a.m. showing. There are no pre-reservations and guest will be treated on a first come first issued a ticket basis. No large groups will be permitted. Guests need to visit the box office to get their free ticket before entry. Concessions will be available for purchase at our everyday low price.
About GQT Movies:
GQT Movies currently operates 24 theaters in six states with 11 locations in Michigan, seven in Indiana, two in Missouri, two in Illinois, and two in other states with the closest other location in Peoria, Illinois. GQT's mission is to make our theaters the movie-goers' preferred destination by delivering new movie releases at the best value and with the best service.
For movies, movie times, and more information about Family Flicks and Fun, visit www.gqtmovies.com.