Christmas in the City to be celebrated November 25
Friday, November 3, 2023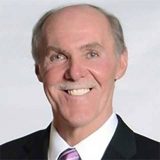 Posted by: Steve Kimmel
Downtown Huntington will begin to look a lot like Christmas on Saturday, November 25 when Christmas in the City is celebrated. From 3 to 5:30 p.m., children along with their families are invited to enjoy horse-drawn wagon rides by Sentimental Journey, games, photos around the community, live reindeer and alpaca, a visit with Santa at the Courthouse, a Christmas tree lighting at Rotary Centennial Park and much more.
Be sure to mark your calendars for this year's Christmas in the City event. All activities are free to those who attend. The opportunities for fun will be located in various places throughout the downtown area. Downtown stores and restaurants will also be open.
The Huntington County Historical Museum, 315 Court Street, will feature a Polar Express Conductor and Christmas cookie decorating from 2 to 4 p.m. Those in attendance can then follow the fun by attending all the Christmas in the City activities beginning in downtown at 3 p.m.
Visits with Santa will take place in the beautifully decorated Courthouse rotunda from 3 to 5:30 p.m. Children can tell their Christmas wishes to Santa and photos will be taken at no charge by Frederick's Photography. Those visiting Santa are encouraged to come early to ensure that there is time to get their picture taken.
The Pathfinder Arts and Entrepreneurial Center, (PAEC) Franklin Street (across from the Courthouse), will help children create wooden ornaments while stories are read from the Berenstain Bears collection. The stories include "The Nutcracker" and "The Joy of Giving." Free books will also be presented to those in attendance. The small wooden ornaments painted for free can be taken home that day. After creating the wooden ornament be sure to have the children's picture taken with Snoopy.
"Letters to Santa" can be written and dropped off in a mail box located at the Meal Ministry. After the event, letters can be dropped off at the Huntington City-Township Public Library. The letters can be pre-written and brought along from home or written in the Meal Ministry. Letters can also be mailed to City Services, 734 Webster Street, Huntington, IN 46750 or emailed to Megan Thompson at the City of Huntington at megan.thompson@huntington.in.us by December 15. All letters will receive an answer from "Santa" and parents are asked to make sure a name and address accompanies the child's letter for it to be answered.
The Indiana Family Care Center will offer children's games in the first block of downtown on Jefferson Street. Games include Tic Tac Toe, Snowman Bowling, Bean Bag Toss, Can Toss and a Seven Ring Toss. The lollipop Christmas tree will be a favorite delight for children to 'pluck' a treat from, and a pony will visit with those who come by.
Hot chocolate will also be available to "warm up" those who have been outside playing the games.
Tim Hadaway will once again have his pony in attendance to give children rides on his small wagon that is pulled behind the pony. Across the street at Bend the Trend Boutique & Décor, visits with Cindy Lou Who will delight visitors to the store. Bend the Trend will have specials throughout the store during the day.
Face painting will be provided by the 5th Parlour, 442 N. Jefferson Street, and at the Brick House Grill's building located at the corner of N. Jefferson and Washington Streets (formerly Hogg Law Office).
The Brick House Grill, 19 W. Washington Street, will be the place to board the horse-drawn wagon for a ride around downtown. Elsa and Anna will visit with guests at Bear & Beak Bakery, on the opposite end of Washington Street, also in the second block. Boy Scout Troop #130 will have a fire pit located in this area where children can roast marshmallows. TrophyCenter Plus will have photo opportunities for the children with Olaf.
Families will be able to visit with Mrs. Claus and some elves at the Party Shop, 413 N. Jefferson Street, while visiting with Santa and participating in all the activities downtown during the day.
The Meal Ministry, in the third block of downtown, will serve hot chocolate, by the Meal Ministry, and cookies by the Brick House Grill, inside. Coloring books and crayons will also be found inside the Meal Ministry. Buddy the Elf and Jovie will greet children at Little Sweets Spot candy store, 315 N. Jefferson Street.
The third block of downtown will feature live reindeer and an alpaca. Train rides will also be available in the third block of downtown again this year. Those interested in riding the train will board in front of Smith Furniture.
Cutouts of various characters familiar to children and Santa's Sleigh will be located throughout downtown for photo opportunities. From Gingerbread to Olaf from Frozen, children can "build a snowman" and enjoy bigger than life-size representations of the stories they love. Santa's Sleigh will be located in front of the Courthouse for photo opportunities.
Free popcorn will be provided at the Pathfinder Arts and Entrepreneurial Center and will be served by the Bethel Assembly of God Rooted Student Ministries. The Lime City Brass will provide musical selections throughout the afternoon.
The grand finale will feature a HARTA bicyclists' light parade and Santa on a fire truck arriving at Rotary Centennial Park at 5:50 p.m. for a 6 p.m. Christmas tree lighting ceremony. The Christmas tree lighting promises to be a spectacular light display accented by musical entertainment. Glow sticks will be distributed by the Huntington County Chamber of Commerce.
Make special Christmas memories and celebrate together as a family in downtown Huntington for Christmas in the City. It promises to be a wonderful time of joy and celebration for all!