Blackburn named 2022 Lilly Endowment Community Scholar
Wednesday, December 29, 2021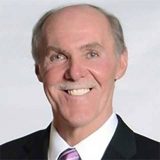 Posted by: Steve Kimmel
The Huntington County Community Foundation is pleased to announce Dane Blackburn of Huntington North High School as the recipient of the 2022 Lilly Endowment Community Scholarship for Huntington County. Lilly Endowment Community Scholars are known for their community involvement, academic achievement, character and leadership.
Each Lilly Endowment Community Scholarship provides for full tuition, required fees and a special allocation of up to $900 per year for required books and required equipment for four years of undergraduate study on a full-time basis leading to a baccalaureate degree at any eligible Indiana public or private nonprofit college or university. Lilly Endowment Community Scholars may also participate in the Lilly Scholars Network (LSN), which connects scholars with resources and opportunities to be active leaders on their campuses and in their communities. Both the scholarship program and LSN are supported by grants from Lilly Endowment to Independent Colleges of Indiana (ICI).
"I'm beyond excited and thankful for this amazing gift to start my future," Blackburn stated upon hearing the news. "God has blessed me so much, and I can't wait to see what he has in store for me. I'm also grateful to everyone who has helped and encouraged me along the way!"
Twenty-five Huntington County high-school seniors applied this year. After reviewing and scoring their applications, with personal information redacted, the HCCF Scholarship Committee, comprised of eight community volunteers, invited five candidates to an initial interview. After individually scoring each candidate's interview performance the committee re-tallied total scores to reveal three students qualified for a second interview. After the second interviews and again scoring and re-tallying, the scholarship committee submitted the name of their nominee and two alternates to Independent Colleges of Indiana (ICI) for final approval of their selection of the Lilly Endowment Community Scholarship recipient.
Lilly Endowment created the Lilly Endowment Community Scholarship Program for the 1998-1999 school year and has supported the program every year since with tuition grants totaling in excess of $439 million. More than 5,000 Indiana students have received the Lilly Endowment Community Scholarship since the program's inception.
The primary purposes of the Lilly Endowment Community Scholarship Program are: 1. to help raise the level of educational attainment in Indiana; 2. to increase awareness of the beneficial roles Indiana community foundations can play in their communities and 3. to encourage and support the efforts of current and past Lilly Endowment Community Scholars to engage with each other and with Indiana business, governmental, educational, nonprofit and civic leaders to improve the quality of life in Indiana generally and in local communities throughout the state.
The mission of the Huntington County Community Foundation is to connect people and resources with opportunities that enhance quality of life for all. Scholarships are just one way that we do that. Eligible students are reminded that our community funded scholarship application process opens January 1, 2022.