Beacon CU Foundation awards $32,500 in grants
Friday, March 4, 2022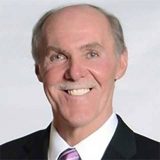 Posted by: Steve Kimmel
The Beacon Credit Union Foundation has presented five charitable organizations within our communities with grants. These organizations show a focus on improving the lives of our members, friends and neighbors in the communities that we serve. The five organizations that have received grants are:
Blessings in a Backpack (Wabash)
Community & Family Services, Inc. (Huntington)
Community Harvest Food Bank of Northeast Indiana, Inc. (Allen, DeKalb, Huntington)
Culver Community Youth Center Foundation, Inc. (Fulton, Marshall)
Twelve Mile Community VFD (Cass, Fulton, Miami)
Beacon Credit Union is located at 136 E. North Point Avenue, Huntington, and can be reached by calling (260) 359-9680.
Shown in the photo, from left, are Cheryl McCoy, MC manager, Beacon Credit Union, Huntington; Dawn Ellis-Fowler, Rapid Rehousing Homeless Prevention director, Community & Family and Becca Morin, MSR, Beacon Credit Union, Huntington.