Alpha Chi students garner national awards
Friday, April 14, 2023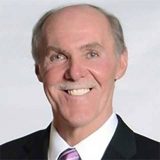 Posted by: Steve Kimmel
Shown in the photo above, back row, from left, are Dr. Ruth Nalliah, Jasmin Buffenn, Karis Scobey, Breanna Bildner and Rachel Scobey. Front row, left, include Carrie Runyan, Tessa Stutzman and Mica Allen.
At the Alpha Chi National Convention from March 30 to April 1 in Albuquerque, New Mexico, two of Huntington University's Alpha Chi National College Honor Society students received national scholarships. Huntington University's Indiana Beta chapter also received recognition as a Star Chapter of Alpha Chi for the prior academic year, being one of only two out of the more than 300 Alpha Chi chapters to have received this award every year since the honor was launched in 1996.
Tessa Stutzman, a crop science and agronomy major from Kutztown, Pennsylvania, won a regional fellowship and a national fellowship for her paper "Diet Diversity in East Africa – Diets, Factors and Solutions." She hopes to use the fellowship funds in graduate school next year.
Jasmin Buffenn, a crop science and agronomy major from Waterloo, Indiana, won a regional scholarship and a national scholarship for her paper "Variation Analyses of Carotenoid Metabolites and Gene Expression Across Multiple Tomato Accessions," competed as a collaborative research project at Cornell University over the summer.
Karis Scobey, an animation major from Lake Odessa, Michigan, was chosen as an alternate for a regional scholarship for her work "The Process and Complexities of 3D Modeling."
Four additional students presented their scholarship at the national level. Mica Allen, a biology pre-med major from Spencerville, Indiana, presented "The Hidden Dilemma of Cryosleep"; Breanna Bildner, a marketing, business management, and economics and finance major from Hillsdale, Michigan, presented "The Difficulty of Recent Graduates to Find Satisfactory Employment"; Carrie Runyan, an animation major from Huntington, Indiana, presented "How Does an Animation Student Experience the Animation Pipeline?"; and Rachel Scobey, an animation major from Lake Odessa, Michigan, presented "3D Generalist: Specialize in Nothing."
The students were accompanied to the Convention by Dr. Ruth Nalliah, professor of chemistry and Alpha Chi faculty sponsor. Additional Alpha Chi faculty sponsors who helped mentor the student attendees were Dr. Tanner Babb, associate professor of psychology and associate academic dean, and Dr. Ann McPherren, professor of business and economics.
"It was a joy to be able to accompany seven Huntington University student scholars to the Convention, and to see their academic work presented, acknowledged, and rewarded on the national level," said Dr. Nalliah. "Huntington University students do very well in garnering both regional and national awards for their academic work."
Election to Alpha Chi is the highest academic honor at Huntington University.
Huntington University is a comprehensive Christian college of the liberal arts offering award-winning graduate and undergraduate programs in more than 70 academic concentrations. Founded in Huntington, Indiana, in 1897 by the Church of the United Brethren in Christ, Huntington University has over a century of experience educating graduates who are ready to impact the world for Christ through scholarship and service.