YMCA offering $0 joiners fee November 25-28
Monday, November 21, 2022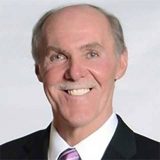 Posted by: Steve Kimmel
Community members will save $75 when joining the Parkview Huntington Family YMCA beginning Black Friday, November 25 and continuing through Cyber Monday, November 28. During this holiday time, those who are new to joining or rejoining the Y will have the typical joiner's fee of $75 waived as part of the Y's Fall Flash Sale. After joining the YMCA, monthly membership fees apply; however, financial assistance is also available.
There are many benefits of a YMCA membership. All new YMCA members are offered the opportunity to meet with a wellness coach and are granted a free personal training session, if they desire. The Y offers over 40 group exercise classes each week. The YMCA also provides many different community and educational activities such as monthly Lunch & Learn options at no extra cost.
Additional benefits of the Y include use of the lap pool and warm water pool, basketball and racquetball courts, indoor walking track, outdoor patio and playground, steam room and sauna all at no additional cost. There is something for all ages and abilities at the Y.
For families of younger children the Y offers Play and Learn (child watch) for children ages six weeks to seven years of age and the Hang Out room for kids ages 7 to 14. Children may be in these areas while their caregiver is exercising and involved in programming at the YMCA. Members also receive discounted rates on Y programming such as sports, dance, camps and music.
Financial assistance is available on an ongoing basis for those who would like to apply for scholarship to assist with monthly membership fees. To join the Y, you must stop by the member services area at Parkview Huntington Family YMCA located at 1160 W 500 N. For questions, you may contact the YMCA at (260) 359-9622.
Parkview Huntington Family YMCA's mission is to put Christian principles into practice through programs that build healthy spirit, mind and body for all.