Volleyball team to host Forester Festival of Trees
Friday, November 11, 2022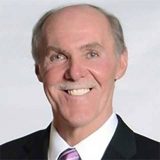 Posted by: Steve Kimmel
Huntington University Women's Volleyball team will host its 1st Annual Forester Festival of Trees. The event will run from November 29 through December 10 at Huntington University.
The trees will be on display at the Merillat Centre for the Arts and is open to the public. Several events are planned at the Merillat Center during this two-week time, and guests will be able to see the trees and vote for their favorite.
The Forester Festival of Trees event is free to attend. Organizers are currently seeking sponsors at multiple levels.
If you are interested in additional information, please email Dave Schroeder at office@schroedersautomotive.com and the details will be provided.