The Huntington Bicycle Shop is ready for spring
Friday, January 28, 2022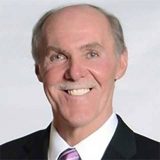 Posted by: Steve Kimmel
The Huntington Bicycle Shop now offers new bicycles, used bicycles, refurbished vintage bicycles along with all the accessories to include wheels, tires, fenders, kickstands, cranks, chains, baskets and more.
The Huntington Bicycle Shop also services all makes of bicycles. For those wanting to get a jump on this year's bicycle riding season, Brooks Fetters, owner, is ready to service those bicycles that the owners bring to the shop.
Fetter says he has completed ten restorations on various bicycles this winter. He takes each bicycle down to the frame, cleans, polishes, degreases and then greases each bicycle that is refurbished. All worn parts are replaced.
The Huntington Bicycle Shop currently has 125 project bicycles. Fetters explained that these bicycles are for people looking for a used bicycle that can be refurbished. Those shopping for this type of bicycle can come into the shop, pick out one they like and have it completely restored, according to Fetters.
The inventory at the shop also includes 25 completely restored vintage bicycles in various styles, and thirty brand new bicycles. It also carries three different price ranges of bicycle. Sun brand is an entry to mid-level bicycle which runs between $350 and $800. The shop also carries the mid-level range of bicycle that costs between $800 and $1,200 manufactured by Pure. The shop is just now getting into the higher end bicycle for those wanting a great bicycle built by STS. It is made in Rushville, Indiana and runs from $1,200 up to $3,000.
If you are looking for a new bicycle, used bicycle or interested in having one of the bicycles you used to ride when you were a kid refurbished, visit The Huntington Bicycle Shop. They are located at 45 Etna Avenue (enter off of Henry Street), 'Sweet 100.' Reach the shop by phone at (260) 224-0232, website http://www.huntingtonbicycleshop.com/ or Facebook at https://www.facebook.com/huntingtonbicycleshop.
Shown in the photos above are new, used and refurbished vintage bicycles. If you are interested in purchasing a bicycle or having one restored, give The Huntington Bicycle Shop a call at (260) 224-0232 or visit them at 45 Etna Avenue by entering off of Henry Street.