Roanoke raises nearly $600 for the United Way
Friday, November 11, 2022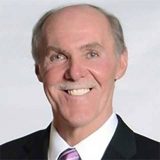 Posted by: Steve Kimmel
By Kenzie Gamlin | HCCSC Communications Intern
Roanoke Elementary School hosted its annual Roanoke United Way pumpkin contest the week of October 24. The school raised just under $600 to be donated to the United Way of Huntington County, a local nonprofit that aims to create a more united community with strong leadership and a vision to create a better quality of life for community members.
During the fundraiser, pumpkins were decorated by 15 staff members. After being set on display, students had the opportunity to vote for their favorite pumpkins by using loose change. Whichever pumpkin was given the most loose change in its designated container was the winner. While students gave a leg up to their favorite pumpkins, they simultaneously supported the United Way.
"This has become such a fantastic tradition as our staff, and oftentimes their families, work together as they create their pumpkin," said Roanoke Principal Jami Craft. "It is also a treat to see how much the students enjoy seeing the masterpieces as they discuss which one they are going to vote for. The pumpkin creators are not revealed until the end so some of the fun is trying to find out who created what."
On October 27, the final voting took place and Tamera Winans, Roanoke's library technician, took first place. Winans' pumpkin was based off of Disney-Pixar's animated film "Up." Taking a respectable second place, Leiann Lindelien, Roanoke's cafeteria manager, created a pumpkin decorated to be an ice cream cone.
The United Way of Huntington County executive director Jennifer Harris is a big fan of Roanoke's pumpkin contest and found love for the first-place pumpkin herself.
"I love that this is a creative way to raise awareness and funding for the United Way," Harris said. "The movie 'Up' has been a favorite of mine for many years, so I would have to pick that one! I am amazed at the creativity of everyone who participated! There were some really beautiful pumpkins!"
The United Way will use this money to work toward their annual goal of support, which is split into three sections: Education, health and wellness and financial stability.
The United Way commits to education by spreading early childhood education opportunities in Huntington. Examples of these are the Dolly Parton Imagination Library, a monthly book-gifting service that is free of charge for any children under five years old, and Kinder Kamp, a fee-free two-week program that gives students the opportunity to transition from little to no classroom settings to elementary school.