Professional Hearing Care moves location
Friday, September 30, 2022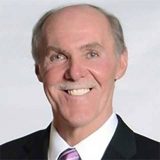 Posted by: Steve Kimmel
Professional Hearing Care held a ribbon cutting on Tuesday, September 27 to celebrate their new office location in Warren. The hearing clinic formerly located at 119 N. Wayne Street is now located at 427 Matilda Street, Warren, formerly Homespun Market.
According to owner, Dr. Andrea Stout, "Since our business has continued to grow in the Warren area, we were looking for another location for the business. This location came up for sale and we thought it was the perfect spot for our office."
Stout went on to say, "We have been in Warren for the past eight years and are now wanting to grow our business right here in Warren."
Those attending the ribbon cutting celebrated with a free lunch provided by Stout. Lunch was catered by East of Chicago Pizza, Warren. To reach Professional Hearing Care, call them at (260) 375-4119, or on the web at www.prohearcare.com. Professional Hearing Care also has a Marion location at 821 North Western Avenue.