Parkview Ortho Express opens in Huntington
Wednesday, August 10, 2022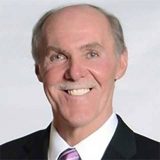 Posted by: Steve Kimmel
Whether an orthopedic injury happens suddenly or develops gradually, a new walk-in clinic could help you recover and feel better faster. Local residents who need prompt attention for sports-related injuries or musculoskeletal issues can find it at the new Parkview Ortho Express location right here in Huntington and receive follow-up care close to home.
Parkview Ortho Express is now open at 2708 Guilford Street, next to the Parkview Walk-In Clinic adjacent to Kroger. Care is provided on a walk-in basis. No referral or appointment is needed.
This orthopedics-specific clinic is staffed by a highly trained team, including Parkview Sports Medicine physicians Jason Frampton, MD, and Luke Miller, MD, as well as physician assistant Jen Tobin, PA-C. They provide specialized care for conditions including:
Sprains and strains
Suspected broken bones
Tendon and ligament injuries
Joint pain (foot, ankle, knee, hand, wrist, elbow and shoulder)
Neck and back pain
"We offer services for athletes and for the general population, from young children to older adults," said Tobin. "Common injuries we see would include wrist sprains, neck issues, mid-back or low-back issues – anything in the joints, hips, knees, feet or ankles. We're an excellent starting point: you can walk in, and we'll examine you, take X-rays if needed, and diagnose your condition. We also provide services including cortisone injections, bracing and casting."
The clinic team goes beyond the initial diagnostics to provide treatment, and the orthopedic care navigator coordinates with each patient's primary care physician and other providers as necessary.
"If you have a complicated issue," said Tobin, "we are happy to refer you to a local orthopedist and services provided through the hospital."
The clinic coordinates care with the Parkview Physicians Group – Orthopedics office of Steven Wynder, MD; Heather Smith, PA; and Brandon McCarty, PA, located in the John B. Kay Medical Office Building adjoining Parkview Huntington Hospital (PHH). In addition, the physical and occupational therapists of PHH's Holly D. Sale Rehab and Wellness Center provide a wide range of therapies helping patients regain strength and flexibility, improve and retain mobility, recover as fully as possible, and guard against further injury.
Parkview Ortho Express is open Monday – Friday 8 a.m. to 5 p.m. For information, call (260) 266-4007.
An additional clinic is located in Fort Wayne at the SportONE/Parkview Fieldhouse, 3946 Ice Way, Entrance 2. Hours are Monday to Thursday 7 a.m. to 7 p.m. and Friday 7 a.m. to 5 p.m.
For more information, visit parkview.com/orthoexpress.