Parkview opens clinic at Electric Works
Friday, February 3, 2023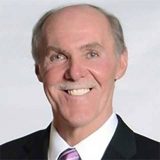 Posted by: Steve Kimmel
The Parkview Physicians Group Clinic at Electric Works is now fully operational after a soft opening in December.
The location, 1660 Broadway, Suite 165, includes a PPG-Family Medicine office and a Parkview Walk-In Clinic, along with on-site lab and pharmacy services, Parkview Health said. All providers there are accepting new patients.
The medical team at the new clinic will offer what's known as enhanced primary care, or what Parkview describes as a patient-centered model focused on preventive services and chronic disease management. "It also integrates mental health as part of a patient's comprehensive care plan," a news release said this week.
The PPG Electric Works clinic will have four providers on staff. Dr. Jaspreet Jawanda and Nurse Practitioner Delaney Kaiser will primarily care for family medicine patients. Dr. Adaku Nnodi and Physician Assistant Paul Hayes see both family medicine and walk-in clinic patients at this location.
"This clinic is in a great location to improve access to care for area residents, as well as the tenants of Electric Works who may need healthcare for their employees," said Dr. Joshua Kline, chief medical officer, Parkview Physicians Group.
To make an appointment with a PPG-Family Medicine provider at this location, call (260) 266-9805. No appointment is needed for the Parkview Walk-In Clinic, which is open from 8 a.m. to 8 p.m. daily.