Old-Fashioned Swing Inn to be held March 18
Friday, February 10, 2023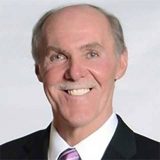 Posted by: Steve Kimmel
The Parkview Huntington Family YMCA first annual Swing Inn has been sponsored by Huntington Sheet Metal. Fans of this era, Huntington Sheet Metal was pleased to back this fun event and the annual campaign of the YMCA. Just as back in the '50s and '60s the March 18, 2023 event at the Y will be the place to be.
According to the Huntington High yearbook, Swing Inn fun was rated as the "best ever" by all the smartest "cats" and coolest "chicks" and the staff of the Y thinks that 2023 attendees will say the same!
On Saturday, March 18, the Y is bringing back this ever-popular dance party event complete with The Moon Cats, one of Indiana's premiere '50s and '60s bands. Attendees will be treated to hors d'oeuvres and old-fashioned sodas during the social hour which is sponsored by First Federal Savings Bank.
While dressed in their best era outfits from the '50s, '60s and '70s, "cats" and "chicks" will cut up the dance floor to the beat of the Moon Cats. This is a ticketed event with proceeds supporting the YMCA Annual Campaign, which provides scholarships and financial assistance to allow Y programming to be available for all.
There are still opportunities for supporters and sponsors to help make the Swing Inn a successful event. Please contact Joy Koch at joy.koch@huntingtony.org for questions about how you can help!
Tickets on are now on sale at the YMCA. Call (260) 359-9622 or stop by the front desk during Y hours to purchase your entry to the Swing Inn. The YMCA is located at 1160 W 500 N, Huntington.