November, National Runaway Awareness Month
Wednesday, November 23, 2022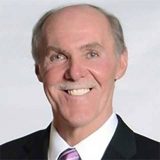 Posted by: Steve Kimmel
Letter to the Editor:
November is National Runaway Prevention Awareness Month. Each year, hundreds of youth find themselves as runaways or throwaways. In Huntington County the young people have access to immediate assistance and support if they are a runaway, a throwaway or dealing with any type of crisis through the Safe Place program offered by the agency.
However, we would not be able to offer this program without the fantastic Safe Place sites. The agency utilizes 53 businesses throughout Huntington County as Safe Place sites. They serve as the point on entry into services for youth in crisis. These sites provide youth with a safe place to be until trained staff can arrive to provide more comprehensive support.
The Youth Services Bureau's Safe Place program provides a comprehensive community outreach to youth. The primary goal to provide young people with the support and tools needed to help reduce the likelihood of becoming a runaway, finding themselves homeless, reduce acts of delinquency and to help provide immediate support to youth if they are contemplating suicide.
The number of youth utilizing this program continues to increase each year. The increase in the number of youth seeking assistance through this program shows the youth are aware of the program which is a positive factor. However, the complexity of need these young people are experiencing is often time, overwhelming for the youth. Without the caring Safe Place sites, Huntington County's young people would find themselves without needed resources as they maneuver through adolescence.
I know the statement, "It takes a village to raise a child," is often used, however, when youth find themselves overwhelmed with life and running away or even suicide appears to be the only answer, it does take us all.
When you visit a business who proudly displays the Safe Place sign, take a minute and thank them for their willingness to be a partner against runaway and homelessness among young people.
To learn more about the Safe Place program or how you can get involved with the young people of Huntington County contact the Youth Services Bureau at (260) 356-9681. Email questions to adm@ysbofhuntingtonco.org.
Sincerely,
Jan Williams
Executive Director
Youth Services Bureau of Huntington County