New OB/GYN serving area residents
Friday, January 20, 2023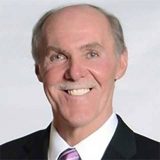 Posted by: Steve Kimmel
Expert, compassionate care is essential to giving women confidence in the medical professionals they trust with their obstetric or gynecological care. June Pollydore, MD, Parkview Physicians Group – OB/GYN, offers that thoughtful, personal care to area residents, and she is now welcoming patients at her office in the John B. Kay Medical Office Building adjacent to Parkview Huntington Hospital.
"We are so pleased to welcome Dr. Pollydore to the community," says Doug Selig, president of Parkview Huntington Hospital. "She brings outstanding experience and a warmth and competence that will make patients feel at ease. We're fortunate she has decided to practice in Huntington."
Pollydore completed her residency in obstetrics and gynecology at Lincoln Hospital in The Bronx, New York, and Harlem Hospital Center in New York City. She earned her medical degree from Howard University College of Medicine, Washington, D.C.
She received her bachelor's degree in chemistry with a minor in mathematics – graduating summa cum laude – from the Howard University College of Arts and Sciences.
Pollydore, a board-certified OB/GYN, is a member of the American College of Obstetricians and Gynecologists (ACOG) and the American Medical Association (AMA).
She comes to Huntington from Peru, Indiana, where she served on the Dukes Memorial Hospital medical staff from 2007 to 2022. She also served on the hospital board and was chief of obstetrics and gynecology from 2011 to 2022. During that same period, she was a member of the Miami County Health Board.
Prior to 2007, she cared for OB/GYN patients at Saint Joseph's Hospital in Huntingburg, Indiana, for five years. She is excited to be putting down roots in Huntington now.
"I grew up in a small community where you get to know people on a personal level," says Pollydore, "and practicing in a smaller community like Huntington will allow the development of similar relationships. Developing relationships with my patients allows me to care for the rest of their families, too. Since graduating college and completing my residency, I have practiced in small communities and enjoyed it."
Pollydore says her focus is on each person's unique needs as a whole person.
"My mother was a midwife, and that piqued my interest in obstetrics," she says. "I am fortunate to be able to practice medicine in an area that I really love. I enjoy helping families during pregnancy to produce healthy babies and care for their bodies. My interest is in the total care of each patient, realizing that it involves both mind and body. Developing a relationship with a patient paves the way for them to trust my guidance and follow recommendations for their care."
Outside of work, Pollydore says she and her husband love to travel: "I hope to visit all the states. In fact, we would love to visit as many countries as possible, too."
Pollydore also finds joy in dancing and singing, especially singing in church.
"My Christian faith is my foundation and has sustained me in all my decisions so far," she adds.
Dr. Pollydore is accepting new patients at her office, 2003 Stults Road, Suite 215. Call (260) 355-3960 for appointment scheduling.