Harvest Festival to take place October 2
Friday, September 3, 2021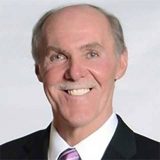 Posted by: Steve Kimmel
A new festival presented by the Heart of Huntington will take place in the downtown area Saturday, October 2. From 3 to 7 p.m. the 2021 Harvest Festival will offer an afternoon and evening of fun including live music, food trucks, games, a Pet Parade Costume Contest, Scarecrow Decorating Contest, face painting, shopping, local vendors and more!
Area families are invited to listen to the music of country artist Gabe Walsh, from Nashville, Tennessee, playing a compilation of current and greatest hits in country music during the new festival. The Harvest Festival will also offer a variety of family friendly activities. Sponsors of the event include Novae Corporation and MetroNet.
A Pet Parade Costume Contest will begin at Rotary Park at 4 p.m. and end at the Courthouse. Everyone in the community is invited to bring their costumed pet for a Paws-itively good time! Prize opportunities include Best Costume, $50; Funniest, $50 and Best Couple (pet and human), $50. Line up for the parade will begin at Rotary Park at 3:30 p.m. with prizes awarded at 6 p.m.
The Pet Parade is sponsored by The Fiber Alchemist. The entry form may be found on the Huntington County Chamber of Commerce Facebook page or The Fiber Alchemist Facebook page. Completed entry forms may be submitted to Homecraft, 400 N. Jefferson Street, or Simply Sweet Bakery, 37 E. Washington Street, by September 15. Rights are reserved to refuse any entry that may be offensive to the public, and participants are responsible for cleaning up after their pets.
Individuals, families, businesses, civic organizations, school groups, sports teams – all are welcome to participate in the Scarecrow Decorating Contest. Scarecrows entered in the contest need to be built and set up in their designated spots by September 15. People's Choice voting begins September 15 and continues until September 30. People's Choice voting will be available at the Chamber of Commerce, 40 E. Franklin Street, and on the Chamber Facebook page.
Scarecrows entered in the contest must be family friendly, and rights are reserved to refuse any entry that is offensive to the public. Entry forms can be found on the Chamber of Commerce Facebook page, and returned to Homecraft and Simply Sweet Bakery. Prizes include People's Choice, $100 and Judges Choice, $50. Scarecrows must be removed October 3 through 10. The contest is sponsored by The Huntington Downtown Business Association.
Vendors are invited to sell their wares at the Harvest Festival. There is no fee to set up a booth, but vendor forms must be submitted to christine@thefiberalchemist.com by Monday, September 20. The form with complete information may be found on the Chamber's Facebook page. Space assignments will be emailed to vendors by Monday, September 27.
Free games will be a part of the fun for those attending the festival. Pumpkin Bowling, Pumpkin Toss, Pumpkin Putt Putt, Pumpkin Checkers and Pumpkin Tic Tac Toe will be located throughout the downtown area, and Face Painting will be inside Simply Sweet Bakery. The Joy Pleaser Clown Ministry will be on hand making shaped balloons.
Phil's Orchard and several other local vendors along with a Farmer's Market will also be part of the 2021 Harvest Festival. Food will be available from several food trucks including BEE BQ's, Tacos Los Gordos and Saucy Zoodle.
Shoppers that visit the downtown stores will be offered a passport. As purchases are made from the stores, the passport will be stamped. The passports that are completed with five stamps will be entered in a drawing. The grand prize winner of the drawing will receive $250 worth of Chamber Bucks that can be redeemed at participating Chamber member businesses.
Invite family and friends to come to downtown Huntington and enjoy an afternoon and evening of fun and entertainment at the Harvest Festival!