Let's complete Riverside Park project, Warren
Friday, January 21, 2022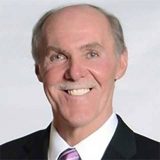 Posted by: Steve Kimmel
Historic Warren is in the final phase toward the completion of the Downtown Warren Riverside Park project. This project will give the Warren community the opportunity to host new activities and festival events, creating a more vibrant downtown area and drawing in tourists from the region.
Help is needed to reach the fundraising goal of $50,000. The Historic Warren group asks that you would consider making a monetary donation that will be matched by the Indiana Housing and Community Development Authority toward meeting the goal. Historic Warren is asking for support of this exciting project with donations from the public and encourages your friends, family and neighbors to contribute also. Every donation, large or small, will make a difference.
The first two phases of the project are complete allowing the Historic Warren group to proceed with the construction of completing Riverside Park including:
Concrete Piers
Walkways/Plaza
Lighting
Shade Sails
Landscaping
The old sidewalk will be replaced with a new concrete walkway that will also serve as a plaza area with the widest area being 45 feet. The walkway will include lighting with additional seating. The concrete piers will be installed for the light posts with seating around each wood post. Shade Sails will be located throughout the walkway/plaza area.
Why it matters?
With the completion of Riverside Park, Historic Warren sees endless opportunities for the community and region. The ability to grow the local and regional economy impacting local restaurants and shopping with increased tourism. Having this new space available for performing arts and festivals will make a more vibrant downtown where the community can gather which will improve the quality of life of the residents.
Quality of Life
Festivals
Performing Arts
Community Growth
Economic Growth
How can I support the project?
Donations will be matched dollar for dollar by the CreatINg Spaces grant from the IHCDA. Donate online here. If you want to support this project, but prefer not to make a donation online, you can mail a check to Historic Warren Inc., P.O. Box 477, Warren IN 46792. Cash donations may be dropped off at the Town Clerks Office located at 132 N. Wayne Street in Warren.
Please note: all cash donations or checks must be received and processed prior to the end of the campaign on Tuesday, March 8, 2022.
If you have any questions, contact Historic Warren Inc. at historicwarrenindiana@gmail.com or by calling Becky at (260) 375-6033.