Learning Center receives $9,000 of donations
Friday, November 4, 2022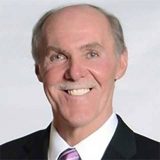 Posted by: Steve Kimmel
By Kenzie Gamlin | HCCSC Communications Intern
The Huntington County Community Learning Center received multiple donations to better the advanced manufacturing and criminal justice half-day programs provided at the Learning Center. The items donated have a monetary value of $9,000 and were donated by Bill Crockett, Micropulse Inc. and Huntington County Central Dispatch.
Crockett donated inspection tools he no longer needed for the advanced manufacturing students to use at the Learning Center. His donation has a value of $2,500. Crockett is a community member and former Huntington North student who wanted to support the students at the Learning Center.
"I'm retired, so I don't need these tools anymore," Crockett said. "I thought that giving them to young people who could use them and learn with them would be better than collecting dust and rust around here. It's nice seeing things are progressing in a positive way instead of a negative way; there's so much of that in the world right now."
Micropulse also donated a Computer Numerical Control (CNC) milling machine for the advanced manufacturing students at the Learning Center. Their donation was worth $1,500. The CNC milling machine is a complex instrument that can be loaded with numerous tools at a time to complete a project. Students will learn how to program the machine to cut complex parts and the machine will automatically change from tool to tool until the part is complete.
Micropulse is a company based near Columbia City that focuses on creating orthopedic items, including cases, implants, instruments and trays. Micropulse is a big supporter of the Learning Center and a part of the advanced manufacturing advisory board.
"Micropulse has always been involved with different high school internship programs," Micropulse Instrument Manager Brent Walter said. "I was in machining classes at Huntington North in the early 90s. Those classes led to my career in manufacturing. We like to promote students to be involved and have a career in manufacturing."
The advanced manufacturing half-day program teaches the beginning skills of what students will need to know moving forward in manufacturing and machining. The class is worth dual credit for students who want to continue on with their college education after high school. Through the class, students can also earn industry-recognized certifications so they can be prepared to jump into the workforce.
Another donation for the Learning Center came from Huntington County Central Dispatch. They donated a dispatch console worth $5,000. Because this console was a donation from the dispatch in Huntington, it is a very similar version the dispatch has in place. Because of this similarity, students will be able to jump right into emergency telecommunications after this program because of their experience with the equipment.
This console will benefit the criminal justice students in their preparation to earn their Emergency Telecommunicator Certification. This is not only an industry-recognized certification, but it is also a way to help check off parts of their graduation pathway through Huntington North.
"I'm very excited we get to add this piece of equipment," said Criminal Justice teacher Terry Stoffel. "Reading out of the book is one thing, but kinesthetic learning is quite another. You really have hands on and you really get to do it; it keeps the student engaged."
The support from Crockett, Micropulse and Huntington County Central Dispatch will benefit half-day students immensely, giving them opportunities that were not quite available before.
"We are so grateful for our community's support of our programs at the Learning Center," said Career and Technical Education Director Tiffanney Drummond. "We've been blessed to have the support we have had over the years and we are excited to keep doing more great things with our students."