Laggs Automotive opens with ribbon cutting
Monday, September 13, 2021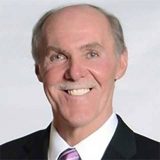 Posted by: Steve Kimmel
The Chamber of Commerce held a ribbon cutting at Laggs Automotive on Wednesday, September 8. The new full-service automotive center is located on the former H.H. Niswander property located at 1885 N. Jefferson Street. The owners of the new business are the families of Andrew and Garin Stephan. Laggs Automotive also has a facility in Roanoke located at 4223 E. Station Road.
According to Andrew Stephan, "The new business is a full-service garage and car lot that can help with any car needs. We do everything from oil changes and brake pads to full transmission and engine repair and replacement. We also detail the interior and exterior of automobiles. We are here to help with all your automotive needs."
You can reach Laggs Automotive by calling (260) 358-1300, Huntington, or Roanoke at (260) 673-9048. Laggs Automotive can be found on the web at www.laggsautomotive.net or Facebook here.
A Chamber of Commerce ribbon cutting was held for Laggs Automotive, 1885 N. Jefferson Street. Shown in the front row, from left, are Mayor Richard Strick; Kody Slusher and Koleman Stephan, both from Laggs Automotive; Kari Stephan; Tamie Stephan, Andrew Stephan, Garin Stephan and Marissa Foraker of Laggs Automotive and Terry Miller, Terry Miller Realtor – Century 21 Bradley and Chamber Ambassador. Back row, from left, includes Paula Whiting, Lake City Bank and Chamber Ambassador; Charles Chapman, Huntington City Councilman, 1st District; Brittany Brown, Midwest America Federal Credit Union; Adrian Halverstadt, Hartburg Roth Garrott Halverstadt & Garrett LLP and Chamber board of directors; Steve Godfroy, Perfection Wheel and Chamber Ambassador and Tommy Wagner.