Insurance Management Group named Agency of the Year 2021
Thursday, January 6, 2022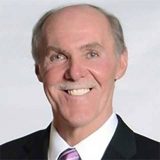 Posted by: Steve Kimmel
Insurance Management Group (IMG) has been recognized as the 2021 Big I Indiana Agency of the Year, the highest recognition for independent insurance agencies in the state of Indiana. The Big I Indiana is a 550-member trade association formed to provide a unified voice in shaping a positive insurance environment in Indiana and represent agencies at the national, state and local levels. Each year, this highly prestigious title is awarded to one selected member independent insurance agency that exemplifies leadership and innovation within the independent agency system.
In April of 2015, Insurance Management Group sold to its 40-year-old majority owner, Trent Dailey, and with that leadership change came a shift in focus, prioritizing client interests, employee care, and community involvement. They were named one of the 2021 Best Places to Work in Indiana and also received the "Agents Have Heart" community service award from Acuity Insurance, an honor that is only presented to two agencies in the state each year.
Along with enhancing employee and community culture, IMG has also made strides in streamlining the client experience. The agency pairs its expertise and extensive carrier knowledge with technological tools to ease the way of doing business and ensure that their clients are being served to the highest level of satisfaction. IMG has found that the best way to serve their clients is to take the time to learn and understand each client's unique situation.
"If you have good relationships and integrity, you'll retain clients and continue to grow," says Dailey.
IMG has 50+ employees across three locations in north-central Indiana and continues to grow throughout all product channels.
Dailey states, "Our mission is to protect and inspire our clients, co-workers and communities. We believe these are the essential characteristics to being a best place to work, do business and set the gold standard for the industry."