Huntington North Athletics launches website
Friday, November 4, 2022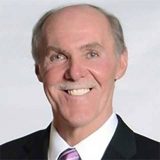 Posted by: Steve Kimmel
By Kenzie Gamlin | HCCSC Communications Intern
Huntington North High School Athletics is releasing a one-stop shop website encompassing team schedules, rosters and other valuable sports information. This is a new website separate from the existing HNHS page that holds only a singular tab for athletics.
HNHS Athletic Director Jeremy Markham has been in the works planning an athletics website since he filled the position last summer. And now his planning is becoming a reality.
This summer, Markham worked alongside HCCSC Public Relations Coordinator Eric Andrews preparing a new website through rSchoolToday. rSchoolToday is an organization that creates cloud-based software solutions and specializes in athletics web management for schools. Andrews and Markham say the organization was very helpful in the development process of the website.
Andrews and Markham came to the conclusion that creating a website for the athletic department at HNHS was vital to improve the information flow desired by the community and give HNHS teams and athletes the attention they deserve.
"I have been told by many parents and community members in passing that the coverage of our local sports is not where it needs to be," said Andrews, who also informally serves as the HNHS sports information director. "For example, when you have a football game on a Friday night, you may not have print coverage on it for almost a week. With this website, we hope that process will be much quicker."
The website holds calendars for each team along with information about who and where the Vikings are playing. Results and an event recap for each game will be posted on the website and on the HNHS Athletics Facebook and Twitter pages.
Community members can also view the rosters of players on the sports teams and look out for their favorites at the next event they catch.
Ticket information and links for ticket purchase are available with easier access than on the previous HNHS website. Ticket purchases will be available for future games throughout the season instead of just a singular game. Away games will also be available for purchase through this process.
Photo albums for all of the teams will also find their way onto the new website instead of their previous home on the HCCSC Facebook page. Other information one can find on the website are the athletics online apparel store, live coverage for select games, college signings and information about the booster club and Huntington North's athletics facilities.
Some other resources on the website include athletic department publications, a social media directory, lists of team championships and the members of the HNHS Athletics hall and wall of fame, as well as other external online resources. Additional resources will be developed and added to the website as time progresses.
Andrews and Markham believe that this website will also make it much easier for those like college coaches to find exceptional players on HNHS teams and possibly give students more post-high school athletic opportunities.
Andrews and Markham believe this new website is essential and meaningful for HNHS and will create a new line of communication between HNHS athletics and the community.
"This website will create an avenue to more thoroughly share our story," Markham said. "The goal of the athletic department is to do things in a first-class manner, and we believe this website will bring our online presence to the next level."
The website can be found at hnvikings.com.