Huntington County EMA looking for volunteers
Friday, November 11, 2022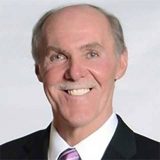 Posted by: Steve Kimmel
Are you looking for ways to give back to the county and volunteer your time? Are you searching for a way to serve during accidents involving fuel or hazardous materials, special events like fairs/festivals, search and rescue and more?
If this sounds like something you might find interesting, consider becoming a volunteer with the Huntington County Emergency Management Agency.
All volunteers will be trained in first aid including CPR and the use of a defibrillator and more.
Huntington County Emergency Management meets on the second Thursday of each month at the Emergency Management Office, located at Victory Noll, at 6 p.m.
If you are interested in volunteering or learning more about Huntington County Emergency Management, call (260) 358-4870 and leave a short message, or email robert.jeffers@huntington.in.us for an application.