HU wins the most animation, narrative awards
Friday, March 10, 2023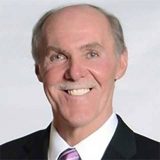 Posted by: Steve Kimmel
Results from the 2023 Broadcast Education Association (BEA) Festival of Media Arts are in, and Huntington University once again made a strong showing. With a total of 19 faculty and student awards, HU took home more animation and narrative film awards than any other school in the nation. Additionally, HU had more faculty awards than any other school in the nation.
"The fact that we continue to place top of the nation with awards in animation, film and TV production only further underscores the fact that we have one of the most outstanding programs in the nation," said Dr. Lance Clark, dean of the School of the Arts at Huntington University. "I couldn't be more proud of our students and faculty."
Huntington University's award-winning Department of Digital Media Arts (DMA) opened its doors in 2005 under Clark's direction. Clark graduated from HU in 1989 before returning as a professor in broadcasting four years later. The department's inaugural year drew ten eager students.
"Then it doubled and doubled and doubled," said Clark.
Today DMA is one of the University's largest departments, boasting 122 students during the 2021-2022 school year and appealing to artists across the nation and around the world.
Growth for digital media arts at HU has included more than home campus students in Indiana. In 2016, HU opened the Huntington University Arizona Center for Digital Media Arts. Since its inception, that center has grown each year and has produced incredible talent in the Peoria, Arizona, region and beyond.
The Broadcast Education Association is the premier international academic media organization, driving insights, excellence in media production and career advancement for educators, students and professionals. Over 2,500 professors, students and media professionals are currently individual members, and approximately 275 college and university departments and schools are institutional members. Each year, there are over 1,300 submissions from schools around the world, with only around 22% of entries receiving awards.