Hosler presented Pinnacle Producer Award
Friday, March 17, 2023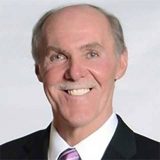 Posted by: Steve Kimmel
Carl Mygrant III, broker/owner of Century 21 Property Shoppe, announced that Century 21 Real Estate LLC recently recognized sales affiliate Christina Hosler with the Century 21 "2022 Quality Service Pinnacle Producer Award."
"The Quality Service Pinnacle Producer Award is an integral part of our brand's commitment to excellence and recognizes Hosler's dedication to making each and every client interaction memorable and worth celebrating," said Michael Miedler, president and CEO, Century 21 Real Estate.
The annual award is based on results from the Century 21 Quality Service Survey (QSS) which is e-mailed to consumers immediately after the purchase or sale of a home. To earn the Century 21 Quality Service Pinnacle Producer Award, an agent must receive completed customer surveys for at least 80 percent of their transactions surveyed from January 1 to December 31, with an average survey score of at least 95 percent or better for two consecutive years.
"Christina Hosler provides their clients with the expertise and local market knowledge to help guide them along their individual real estate journey and provides confidence during what is often the most significant purchase of their lifetime," said Carl Mygrant III, broker/owner of Century 21 Property Shoppe.
"The power of the Century 21 brand rests on the shoulders of the relentless sales professionals like Christina Hosler who always strives to deliver 121% for each and every client they serve," said Miedler. "We are thrilled to recognize them for their amazing work and commitment to delivering the extraordinary experience that homebuyers, sellers and property investors deserve in their real estate journey."
Hosler will receive a customized glass trophy, in addition to being recognized at the Century 21 Global Conference.
Century 21 Property Shoppe is a full-service brokerage located at 617 Cherry Street, Huntington. For more information, please contact Carl Mygrant III or carlmygrant@yahoo.com.