HNHS students earn College Board awards
Friday, September 16, 2022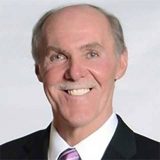 Posted by: Steve Kimmel
Fourteen Huntington North High School students recently received recognition for their academic excellence, earning Academic Honor awards from the College Board National Rural and Small Town Recognition Program.
In order to earn the award, a student must attend school in a rural area or small town, possess a GPA of 3.5 or higher and have excelled on the PSAT/NMSQT or PSAT 10 by scoring in the top 10% of the state and/or have earned a score of three or higher on two or more AP exams.
Students who received the award were Spencer Adkins, Avery Bonewitz, Jared Cartwright, Corbin Dowden, Rebecca Greene, Mason Hill, Matthew Lewis, Micah Pence, Gwendolyn Ranc, Kayla Reich, Blaise Rupley, Savanna Stanton, Janna Teusch and Abagayle Wright.
"It is great to see our students get this recognition from the College Board for their academic achievement," said Huntington North Principal Pat McLaughlin. "It is a shining example of the outstanding students who attend Huntington North and a credit to the tremendous faculty and staff who pour into these students each and every day. This is an award that all of Huntington County can be proud of."
The College Board recommends including the award on students' college and scholarship applications to help the students stand out during the college admissions and scholarship award processes.