HNHS announces 2022 Hall of Fame inductees
Friday, November 11, 2022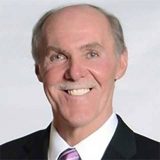 Posted by: Steve Kimmel
The Huntington North High School athletic department will induct five new members into its Hall of Fame during halftime of the boys varsity basketball game on Saturday, December 3, 2022, at North Arena.
Inductees include former gymnastics coach Sherrill Ness, longtime ticket manager Terry Harrell, multi-sport athletes Steven Mitchell and Jim Hall and girls basketball player and coach Kelly (Morrison) Jones.
The inductees were selected by a selection committee made up of several current members of the school's Hall of Fame. Honorees are chosen from a list of nominees from three groups: Athletes, coaches and contributors. Sherrill Ness has been synonymous with gymnastics locally for more than 40 years. In 23 seasons as coach at Huntington North from 1989–2012, her Viking teams captured six sectional championships. She produced two state champions with Shera Shaw winning the balance beam title in 1998 and Jessica Baker taking top honors in the beam in 2011. Ness earned conference coach of the year honors on multiple occasions and was honored in 2007 by the Indiana Coaches of Girls Sports Association for 20 years of coaching. Along the way, Ness has been able to coach both her daughters and granddaughters at Huntington North. She served as coach at Crestview Middle School from 1981 to 1988 and has volunteered at the local YMCA. She continues to be involved in high school gymnastics as meet director for IHSAA Regionals at Huntington North. Ness is active in the Huntington community as a realtor and serving with the Child Conservation Club and Tri Kappa.
Steve Mitchell's high school athletic career was known for his tenacity and commitment, traits that carried over to the rest of his life. A 1972 Huntington North graduate, Mitchell wrestled and played football three years for the Vikings. He suffered a severe leg fracture in the final football game of his junior season, but he returned for his senior year in 1971, playing both on offense and defense. He set school records for tackles in a single game with 14, tackles in a season with 78 and career fumble recoveries with six. His career total of 198 tackles stood as the Viking record for 27 years. He was named team MVP and was first-team All-Central Indiana Conference. He earned honorable mention all-state honors by United Press International at both offensive guard and linebacker. Away from the field, Mitchell displayed the same selfless dedication, serving the City of Huntington as a firefighter for 25 years starting in 1987. He was promoted to lieutenant in 2001 and was named Firefighter of the Year in 2003. His death from cancer in 2012 was attributed to the toxins from fighting fires. He was posthumously honored by the International Association of Fire Fighters at the Fallen Firefighter Memorial, both at the state and national level for his service and death in the line of duty.
A 1962 graduate of Huntington High School, Terry Harrell has been around Viking sports his entire life. As a high school student, Harrell was on the school's radio staff and did the play-by-play for both football and basketball games each of his four years. He went on to get his bachelor's degree from Huntington College and his master's at St. Francis College, then earned a special computer programming degree from Notre Dame. He returned to Huntington North as a math and computer teacher and was a class sponsor for 40 years. He was the public address announcer for football, basketball and track for 13 years. But he was probably best known to Huntington North students, staff, family and fans as the school's ticket manager, a role he served in for 40 years, working over the tenures of eight different HNHS athletic directors.
When high school basketball added the three-point shot, Kelly Morrison made it her specialty. She was a starter on Huntington North's 1995 state title team, having one of her best efforts in the championship game, making three three-pointers and scoring 11 points in the win over Carmel. The Lady Vikings finished with a 28-1 record and Morrison was named to the Finals All-Tourney team. She finished her senior season with 48 threes and dropped 114 three-pointers in her high school career. Morrison moved on to DePauw University, where, in four years playing for the Tigers, she finished with 1,365 points, which still ranks sixth on the school's all-time list. She drained 221 three-pointers on 481 attempts, and her 46% career shooting percentage behind the arc ranks No. 1 in DePauw history and ninth all-time in the NCAA Division III record book. As a senior in the 1998-99 season, Morrison earned First Team All-America honors and was named Southern Collegiate Conference Player of the Year after leading the league in scoring at 17.6 points a game with a school-record 84 three-pointers. Following graduation, Morrison began a teaching and basketball coaching career. She coached at North Decatur High School before returning to Huntington North, where she was head coach from 2008-2011. Morrison was selected to the DePauw University Athletics Hall of Fame in 2014.
Jim Hall was never the biggest or the fastest athlete on his high school teams, but he was rarely matched in terms of his toughness, leadership and will to succeed. The 1994 Huntington North graduate was a three-sport standout for the Vikings, competing in football, basketball and baseball. As a pitcher and outfielder, Hall helped lead the Huntington North baseball team to a state runner-up finish in 1993. He was on the mound in the state semifinals when he was struck in the head by a comeback line drive which sent him to the ground. He stayed in the game and pitched the Vikings to a win and a berth in the finals. As quarterback on the HNHS football team, he was a preseason All-State selection as a senior, but a knee injury cost him his final year. He was a three-year letter winner in basketball, playing point guard and helping the Vikings to two sectional titles. He finished his career with 661 points and 248 assists in 66 games, and was a top three-point shooter, making 122 threes. Hall went to Wabash College, where he played one year of baseball. He continues to demonstrate his drive and work ethic in mind and body as chief operating officer of N2 Publishing, where he often gives motivational talks on leadership, and as a competitor in several ultramarathons with races of 100 miles.
The ceremony to induct the new members will be held at North Arena during halftime of the December 3, Huntington North boys basketball game against Warsaw High School. From 6:30-7:30 p.m., a reception will be held for Hall of Fame inductees and their families on the upper deck of the west end of the arena. Fans and community members are invited to meet the inductees at this time. Plaques of the honorees will be added to the display of previous inductees on the wall of the entrance to North Arena.