Heritage Days Events Form
Tuesday, January 17, 2023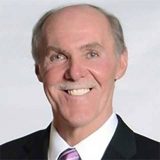 Posted by: Steve Kimmel
Your business or organization is invited to sponsor an event and be a part of the Heritage Days celebration on Wednesday, June 14 through Sunday, June 18, 2023.
This could be a great fundraiser for your organization, a way to support your community, and join in the festivities.
In order to be included in the events brochure all entries must be received by April 30, 2023. If you would like to sponsor any of our many children's activities please call the Chamber at (260) 356-5300.