Heartland REMC, TWN to sponsor A B.I.G. Day
Friday, July 29, 2022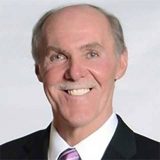 Posted by: Steve Kimmel
Heartland REMC and TWN Communications will be the sponsors of the 2022 Huntington County Chamber of Commerce's A B.I.G. Day Golf Outing. The golf outing will be held on Wednesday, September 14 at Maple Grove Golf Course. The golf course is located at 5961 W. Maple Grove Road.
Registration begins at 10:30 a.m. with lunch being served at 11 a.m. The event will begin with a shotgun start at 12 noon. Each team consists of six golfers with an entry fee of $85 per golfer. Golfers will be treated to lunch, dinner and six beverage tickets that may be used for beverages on the golf course throughout the day.
Those interested in joining the Chamber on the golf course can download the registration form here.