Healthy Kids Day, Fun Run, 5K on April 23
Friday, March 25, 2022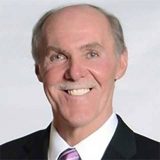 Posted by: Steve Kimmel
Parkview Huntington Family YMCA is hosting the 2022 Healthy Kids Day, Fun Run and 5K events on Saturday, April 23, 2022.
The one mile Fun Run / Walk is free to the community and kicks off at 9 a.m. from the YMCA. The Fun Run course will be completed in the vicinity of the YMCA. We ask that participants not bring dogs to the race. Registration is required but the Fun Run / Walk is free to participants.
The 5K steps off at 9:30 a.m. near the Y and the course route has runners going through the beautiful Huntington University Campus and returning to the Y via the Gragg Street trail (which runs parallel to Stults Road). Awards will be given for male and female age division winners.
Both races offer t-shirts to the first 100 who sign up and finisher ribbons for kids ages 14 and under. Racers and walkers may register for the events on the YMCA website at www.huntingtony.org (under "register") or by calling the Y at (260) 359-9622. Race day registration will also be available.
In addition to the races on April 23, the Y is also hosting their annual FREE Healthy Kids Day in the Y gymnasium and is open to all community members. Healthy Kids Day offers a Community Connections EXPO with booths from area agencies from 9 a.m. until noon, free Lions Club Vision Screenings from 9 to 11 a.m., program presentations and entertainment from 9:15 a.m. to 12 noon, and open swim from 12 noon to 2 p.m. Open swim is free to the community but requires registration to attend. Door prizes will be given during the EXPO.
Funds raised from the 5K benefit the YMCA's annual campaign for financial assistance. In 2021 the Parkview Huntington Family YMCA awarded over $115,000 in scholarship to the Huntington community. The annual campaign enables the YMCA to not turn anyone away from membership or programs based on their ability to pay.
"The Y is excited to offer this day of events that promotes fun, fitness and philanthropy," says YMCA CEO, Todd Latta. "We encourage community members to grab a few friends, co-workers or family members and sign up to join us for the 5K as well as stopping in the gym to take part in Healthy Kids Day activities."
Racers may contact Todd Latta at todd.latta@huntingtony.org or call (260) 359-9622 with questions. Parkview Huntington Family YMCA is located at 1160 W 500 N, Huntington.