Functional, Artistic "A Journey Through Clay"
Friday, January 20, 2023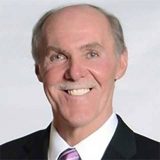 Posted by: Steve Kimmel
"Stunning! Exceptional Quality!" I can actually see this in my home! And similar reviews could be heard throughout the Arts Included Gallery as visitors admired the work of Holly Dowidat during her artist reception.
The Arts Included Gallery hosted an artist reception for Holly Dowidat on Friday, January 6, showcasing her exhibit "A Journey Through Clay." Visitors had the opportunity to admire the works on display and mingle and meet with the artist, discovering her journey and inspiration behind the pieces she creates.
"A Journey Through Clay" is a multifaceted exhibit experience offering a mix of sculptures and functional ceramics. Each sculpture tells the viewer a story, one that is unique yet still connected to the greater collection. The intricate designs allow the viewer to discover something new about the piece each time they view it. The functional items displayed in the gallery also have a story to tell in beautiful, detailed design and structure. These are far more than just a simple bowl or mug but the perfect conversation piece while drinking coffee or enjoying a warm bowl of soup. Functional elements that go beyond the utilitarian embrace emotion and connection.
Don't put off visiting the Arts Included Gallery and locate that ideal item for your home. Many of the works on exhibit are available for purchase. The Arts Included Gallery will display "A Journey Through Clay" through March 11, 2023.
The Arts Included Gallery at the Huntington Arts & Entrepreneurial Center (HAEC) is open Wednesday through Friday from 10 a.m. to 6 p.m. Weekend hours are Saturday from 12 Noon to 4 p.m. for guests to view the exhibit.