Four Parkview Health hospitals earn an 'A'
Friday, November 18, 2022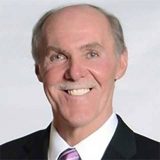 Posted by: Steve Kimmel
Four Parkview Health hospitals have been awarded an "A" in the Leapfrog Group's fall 2022 Hospital Safety Grade.
An "A" grade was awarded to Parkview Regional Medical Center and Affiliates, Parkview Huntington Hospital, Parkview DeKalb Hospital and Parkview Noble Hospital. This national distinction recognizes Parkview's achievements in protecting patients from harm or error.
This marks the seventh consecutive "A" for Parkview Regional Medical Center and Affiliates, and the third consecutive "A" for Parkview Huntington Hospital. Parkview Noble Hospital and Parkview DeKalb Hospital improved their grades to "A" from the spring grading period. Parkview Whitley Hospital received a B grade for the fall period. Grades were not calculated for Parkview LaGrange Hospital or Parkview Wabash Hospital because the Leapfrog Hospital Safety Grade does not assess critical access hospitals due to limitations and exclusions in publicly available data.
The Leapfrog Group is an independent national watchdog organization with a 10-year history of assigning letter grades to general hospitals throughout the United States, based on a hospital's ability to prevent medical errors and harm to patients. The grading system is peer-reviewed, fully transparent and free to the public. Hospital Safety Grade results are based on more than 30 national performance measures and are updated each fall and spring.
"Parkview has developed a culture of safety directed toward achieving zero harm during the delivery of care," said Jeff Boord, MD, MPH, chief quality and safety officer, Parkview Health. "The Hospital Safety Grade reflects the consistent, high-quality care delivered in our hospitals. We are proud of our co-workers and providers for their world-class teamwork and dedication to safety."
"Our team has worked hard to maintain a high level of patient safety and quality of care," said Doug Selig, president of Parkview Huntington Hospital. "It takes a daily commitment and focus from every co-worker to achieve this award, and we're extremely proud of their efforts. This recognition from Leapfrog Group reflects our steadfast dedication to safety for patients, co-workers and visitors because we know it is integral to providing world-class care."
"I applaud the hospital leadership and workforce for their strong commitment to safety and transparency," said Leah Binder, president and CEO of The Leapfrog Group. "An 'A' Safety Grade is a sign that hospitals are continuously evaluating their performance, so that they can best protect patients. Your hospital team should be extremely proud of their dedication and achievement."
To see full grade details and to access patient tips for staying safe in the hospital, visit HospitalSafetyGrade.org.