Express Employment Professionals opens in Huntington
Friday, December 3, 2021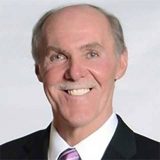 Posted by: Steve Kimmel
Express Employment Professionals opened their door to business on Monday, November 29. The new store is located at 2916 Walmart Drive, Huntington.
According to their website, "Express Employment Professionals is a leading staffing provider in the U.S., Canada, South Africa, Australia and New Zealand. Every day, they claim to help job seekers find work and help businesses find qualified employees."

"Founded in 1983, Express annually employs over 526,000 people across more than 830 franchise locations worldwide. Their long-term goal is at the heart of their company's vision, to help as many people as possible find good jobs by helping as many clients as possible find good people."
The Huntington County Chamber of Commerce will hold a ribbon cutting at Express Employment Professionals next Thursday, December 9 at 3:30 p.m. at the new location.
Those interested in their services can contact them at (260) 225-3910. Visit their website at www.expresspros.com or on Facebook at www.Facebook.com/expressprosmarionhuntington.
Shown in the photo is the new Express Employment Professionals located at 2916 Walmart Drive, Huntington.