Designer Purse Bingo scheduled for May 9
Friday, March 24, 2023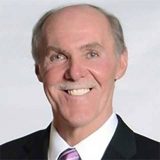 Posted by: Steve Kimmel
The Quayle Vice Presidential Learning Center will hold its popular Annual Designer Purse Bingo Night fundraiser on Tuesday, May 9 at 6:30 p.m. at Huntington PAL Club, 2099 Riverside Ave. The doors open at 5:30 p.m.
Advance corporate sponsorship tickets are now available for $25 each when bought in blocks of eight or more. Individual tickets for the general public will go on sale starting April 10. General public tickets will be $30. Remaining tickets will be $35 at the door on the day of the event as space is available. Seating will be limited.
Food will be offered for sale from 5:30 p.m. up to start time at 6:30 p.m. Snacks and beverages will be offered throughout the evening.
Each ticket is good for 20 games throughout the evening. Prizes are various designer purses and bags. Proceeds benefit the educational programs, exhibits and operations of the Center, a charitable not-for-profit organization. Must be 18 to participate. Contact the Center at (260) 356-6356 or info@historyeducates.org for more information.