Cleveland Clinic hospitals and facilities join the PHP network
Wednesday, November 24, 2021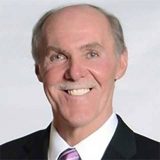 Posted by: Steve Kimmel
Physicians Health Plan of Northern Indiana (PHP) has announced that they have entered into an agreement with Cleveland Clinic Ohio. This agreement gives PHP members throughout their service area in-network access to all Cleveland Clinic locations in Ohio, including 18 hospitals and 220 outpatient centers in Northeast Ohio. Cleveland Clinic features more than 5,000 physicians and 17,000 registered nurses with expertise in 140 specialties and subspecialties across the region.
"Our partnership with Cleveland Clinic strengthens PHP's mission by creating innovative solutions that contribute to healthier communities through caring and collaboration," said Gail Doran, PHP's EVP and chief operating officer. "With the addition of Cleveland Clinic to the PHP network, our members with complex and critical medical needs now have access to one of the consecutively top-ranked hospitals in the nation."
PHP was established in 1983 by area physicians, and has grown to 180 employees serving nearly 65,000 members. PHP's products include group health, dental, prescription drugs, life, disability, Flexible Spending Accounts (FSA) and Health Reimbursement Arrangements (HRA). PHP TPA Services offers comprehensive employer Third Party Administrative (TPA) services, cost containment solutions as well as self-funded administrative services for medical, dental, vision, prescription drugs, short term disability, FSA, HRA and COBRA.