Christmas in the City 2021 activities
Wednesday, November 24, 2021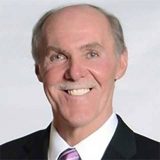 Posted by: Steve Kimmel
FRIDAY, NOVEMBER 26 – ALL DAY
Begin your Christmas shopping season by picking up a passport at The Party Shop, 413 N. Jefferson Street. After purchasing from local participating merchants be sure to have your passport stamped. Once you have completed five purchases, drop your passport at HomeCraft – The Art of Home, 400 N. Jefferson Street. The Chamber of Commerce will draw from the returned passports three winners. First place: $125; Second place: $75 and Third place: $50 in Chamber Bucks.
SATURDAY, NOVEMBER 27 – 10 to 11 A.M.
Donuts with Santa – Huntington County Historical Museum, 315 Court Street, reservations required
SATURDAY, NOVEMBER 27 – 3 to 5 P.M.
HUNTINGTON COUNTY COURTHOUSE
Photos with Santa Claus, compliments of Frederick's Photography
Wolf & Dessaur memorial bulbs
SATURDAY, NOVEMBER 27 – 3 to 5:30 P.M.
ARTS & ENTREPRENEURIAL CENTER, 32 E. FRANKLIN STREET
Story time with the Grinch and Snoopy
Photos with Snoopy and the Grinch
Coloring books and crayons for the children
Santa's Workshop – children can make a craft
Write and/or drop off 'Letters to Santa'
THIRD BLOCK – SMITH FURNITURE
Pony rides and petting zoo
Live reindeer and alpaca
LITTLE SWEETS SPOT, 315 N. JEFFERSON STREET
Buddy the Elf and his girlfriend, Jovie
THE MEAL MINISTRY, 323 N. JEFFERSON STREET
Refreshments of hot chocolate and cookies
5TH PARLOUR, 5 E. MARKET STREET
CENTER BLOCK OF DOWNTOWN
HOMECRAFT – THE ART OF HOME, 400 N. JEFFERSON STREET
Gift wrapping demonstration, take & bake cookies and 6' animatronic Santa
Turn in your shopping passport
THE PARTY SHOP, 413 N. JEFFERSON STREET
Mrs. Claus and elves
Pickup your shopping passport
THE FIBER ALCHEMIST, 442 N. JEFFERSON STREET
Visit with Christmas Belle
POLAR EXPRESS DECORATIONS
Walk through the Polar Express scene at the former law firm at the corner of Washington and Jefferson Streets. Stickers and bells will be handed out to the children.
FIRST BLOCK OF DOWNTOWN
Games – Tic Tac Toe, Lollipop Christmas Tree, Snowman Bowling, Snowman Ben Bag Toss, Snowman Can Toss and Sven Ring Toss
Gingerbread and Olaf photo booth for Christmas photos
ENHANCED BEAUTY AND THE DOWNTOWN SALON, 552 N. JEFFERSON STREET
Visit with Jasmine and Thor
BEND THE TREND BOUTIQUE & DÉCOR, 510 N. JEFFERSON STREET
Visit with Cindy Lou Who and her dog
NOT TO SHABBY HOME DÉCOR & DESIGN, 500 N. JEFFERSON STREET
BEAR & BEAK BAKERY, 44 E. PARK DRIVE, SUITE D, DOWNSTAIRS
LIVE NATIVITY SCENE
Evangelical United Methodist Church, Washington Street
LIME CITY BRASS
ROTARY CENTENNIAL PARK
Glow sticks – provided to the children just prior to the Christmas Tree lighting ceremony
Christmas Tree lighting ceremony – 6 p.m.