Blessings in a Backpack seeking volunteers
Friday, November 4, 2022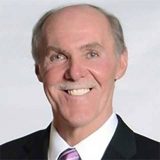 Posted by: Steve Kimmel
Blessings in a Backpack of Huntington County has announced that the organization is seeking volunteers to assist as packing leaders. The leaders will meet with local community groups whose purpose is to pack food and then deliver the packed items to elementary schools.
Blessings in a Backpack currently feeds 450 students per week. Volunteers pack every other weekend from the month of August through May of the following year.
Packing sessions typically are for approximately one to one and half hours and the group would like volunteers who are willing to pack once or twice a week per semester.
Blessings in a Backpack will provide a mentor to help train individuals to lead the crews. All ages are welcome.
The organization is having an open house on Sunday, November 6 from 2 to 4 p.m. for individuals who are interested in volunteering. The meeting will be held at Saint Anne Communities at Victory Noll, 25 Victory Noll Drive, with the entrance to the building on the back side of the facility.
Blessings in a Backpack is dedicated to assisting others and will accept donations.
Any individuals who are interested in organizing a food drive can contact Blessings in a Backpack by email at biabhuntingtonco@gmail.com or mail a donation to: Blessings in a Backpack Huntington County, 1515 N. Jefferson Street, Huntington, IN 46750. For more information visit the website at blessingsinabackpack.org or Facebook here.